Dinkum Dinosaurs School Incursion
Dinkum Dinosaurs is a unique, fun-filled, and curriculum-based school incursion. Combining both a live comedy show and an interactive workshop on puppetry and ventriloquism, it is a visit the students will love and remember for years to come. Did I mention it's fun? Not only is the show itself hilarious to the point where teachers tell us that they have tears in their eyes, but with the show featuring dinosaurs, the students will be excited about it days before it even arrives. It's the perfect incursion for reward days, as no one wants to be left out. The workshop also provides the students with practical skills they can learn and apply and a new perspective on live performance.
An Introduction to the Performing Arts through Puppetry and Ventriloquism is an interactive workshop led by our internationally recognised children's entertainer and speaker, James Sleight, who will demonstrate and explain how puppets use the same acting talents as stage or movie performers, including movement, timing, character development, and costuming. It also covers different plots, such as drama and comedy, and teaches the techniques employed by professional ventriloquists to create the illusion of a living, talking puppet. James, who has over 40 years of professional stage experience, multiple awards, and years of teaching experience with professional entertainers, knows how to keep the students involved and entertained.
The Dino-Larios Comedy Show
The second section is the live comedy show itself, in which the students get to see all the skills they have just learned immediately in action. The Dino-Larious Comedy Show, which tours Australia every year as the feature show at major festivals and events, has been honed to perfection and plays to the entire school, leaving all ages, even the adults, laughing and giggling from end to end. Have a look at the video below to see it in action.

Dinkum Dinosaurs tour Australia each year and visit each state, so they should be near you at some point. Please email now to find out when they will be passing, as well as availability, prices, and any other information you need, or call now on 0412473670.
Please watch our video to see why this delightful family show appeals to both children and adults alike.

Please watch our video to see why this delightful family show appeals to both children and adults alike.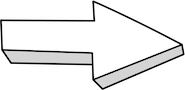 Dinkum Dinosaurs

PH: 0412473670

PO Box 2340
Warwick
Western Australia 6024